HIGHLIGHTS
WhatsApp adds Multi-device Support feature for Beta testers
WhatsApp calls this feature "Linked devices"
The stable users might get the feature soon
WhatsApp has finally started rolling out the most interesting feature that gives multi-device capability to its Beta users.
The feature will allow users to access the messages on up to four non-phone devices at the same time, without their app connected on their phone.
The feature, which has initially been on limited public beta test, comes months after information went around about the existence of the feature.
With this new update, user can now use WhatsApp on phone and up to four other non-phone devices simultaneously ,even if phone battery is dead. Each companion device will connect to WhatsApp independently while maintaining the same level of privacy and security through end-to-end encryption that people who use WhatsApp have come to expect. Importantly, Facebook owned WhatsApp have developed new technologies to maintain end-to-end encryption while still managing to sync user data such as contact names, chat archives, starred messages, and more across devices.
WhatsApp says To achieve this, we had to rethink WhatsApp's architecture and design new systems to enable a standalone multi-device experience while preserving privacy and end-to-end encryption. 
Below images compare the legacy system with the newly introduced multi-device support. Before this, the user's phone handled end-to-end encryption and could encrypt/decrypt messages. Other features like message history and contact names worked in the same manner.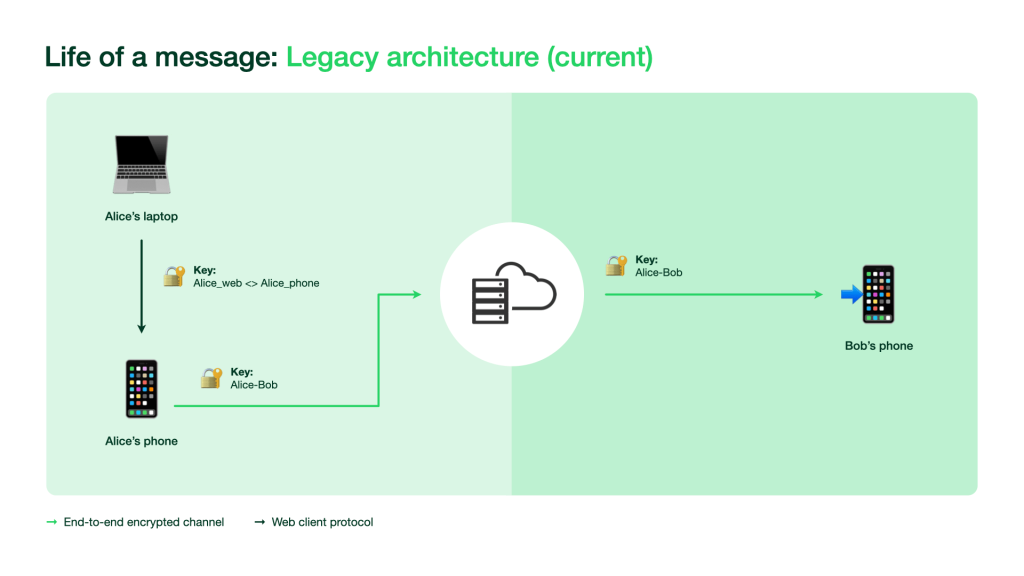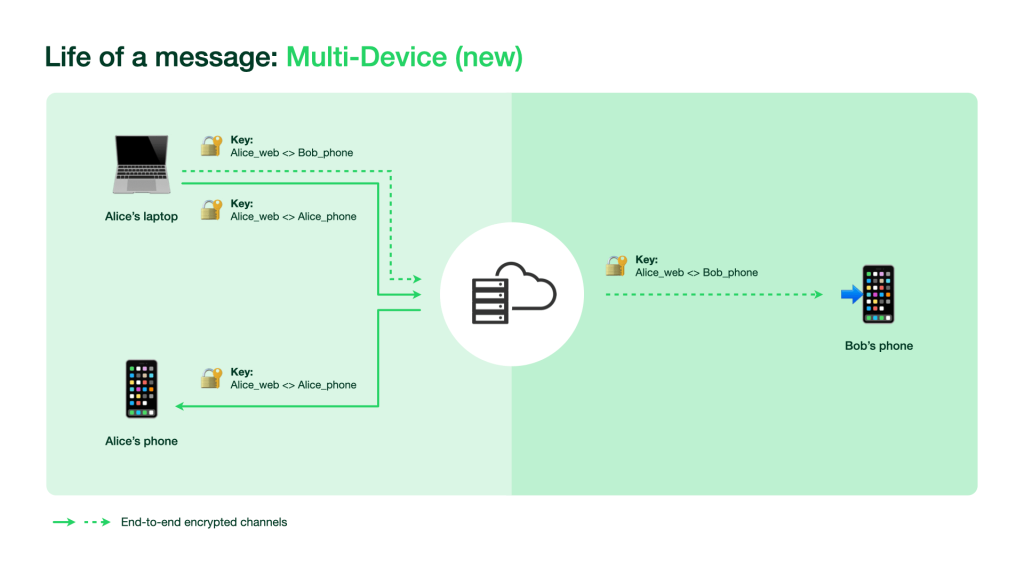 The screenshots below is from my personal WhatsApp
There is no specific date for the feature's release yet, currently only for released for Beta users. In the coming months the multi-device might arrive on stable versions of the WhatsApp, but as of now its only in beta.
Let me know in comments if you have any questions